Welcome to Robot Wars Wiki!
Edit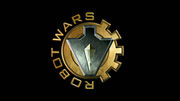 Welcome to our wiki, and thank you for your contribution to the Robot Wars: The Seventh Wars/All-Stars page! There's a lot to do around here, so I hope you'll stay with us and make many more improvements.
Recent changes is a great first stop, because you can see what other people are editing right this minute, and where you can help.
Questions? You can ask at the Help desk or on the "discussion" page associated with each article, or post a message on my talk page!
Need help? The Community Portal has an outline of the site, and pages to help you learn how to edit.
Please familiarise yourself with Robot Wars Wiki Policies - These are found in the sidebar, or under Category:Policy. These are the law around here, so you would do well not to break them.
Bored? The Job List has the list of ongoing projects to help with, as well as pages badly in need of edits.
I'm really happy to have you here, and look forward to working with you!
Hello there, thank you for adding the grand final image logos, an oversight on my part. Could you do the same for the Series 2 semi-finals, I'd be grateful. Matt(Talk) 19:49, October 31, 2011 (UTC)
Will Do. --StalwartUK 19:57, October 31, 2011 (UTC)
Logo Page
Edit
I've seen your page on the Robot Wars Logo, have you asked any of the Bureaucrats if it could be turned into a real article? Because I certainly think it's worth considering. Datovidny (talk) 18:17, March 6, 2012 (UTC)
DVD Images
Edit
I was impressed with the new images you were able to provide from the DVDs from Fox Fids in Heat B and P. But, if it isn't too much trouble, could you also use the Heat P DVD to create a better quality image of Firestorm 5? You would be doing me a huge favour if you were to do so, thanks. Datovidny (talk) 10:48, June 19, 2012 (UTC)
I assume you mean this image. I managed to take a higher quality version of it from the DVD but as you probably know that's the best angle that there is. StalwartUK (talk) 17:12, June 19, 2012 (UTC)

Awesome! It's not easy to find DVD qualify these days, but that image looks a lot nicer. Later I'll try running it through paint.net to get rid of the blue tint. Can you get similar screencaps for the rest of the bots in heats B/P for which we don't have good pictures? Some of them are quite bad, including the ones from me. Thanks for the help. R

A

2

;

aka Resetti's Replicas.

(

My Talk

)

Slight change, I was able to get an alternate angle without any blue tint. I had to freeze frame it at the right moment (the light flickers during this and a frame or two afterwards the robot statistics pop up). I'll go through the rest of the robots later. StalwartUK (talk) 19:59, June 19, 2012 (UTC)

That is a fantastic job mate, thanks very much. By the way, there's no pressure from me for you to do the other robots from that heat, I mean, it was Firestorm's that was by far the worst quality (before you stepped in, of course), and the others looked alright. I thought that with a robot like Firestorm, a page that is visited much more than almost any other, all of the images should be of a good standard, and they are now. Once again, thanks very much. Datovidny (talk) 08:12, June 20, 2012 (UTC)
Your logo and music pages
Edit
I'm not sure whether you're still around, as you've removed the content from several of your pages, but I'm going to ask this anyway. We've decided to restore the content on your logo and music pages as we feel they are of use to the wiki, and I wondered whether you still want to create them as articles yourself. If you don't want to do it, or you don't respond, then I'm sure somebody else will do it instead, but I wanted to give you the option as it is your content. Christophee (talk) 13:02, September 24, 2012 (UTC)
The Arena
Edit
You may already be aware of this, but you are over the 500 edit quota for the Arena Forums, which means you are entitled to take part in the competitions there. Looking at your list of contributions, it would appear that you have never edited there, so I thought I'd leave you this message in case you didn't realise. If you already knew and are not interested, then ignore this message and carry on. Christophee (talk) 18:57, November 12, 2012 (UTC)
Indeed, you have surpassed this edit quota by a long way now, so if you didn't realise, you can participate in the ongoing War of Independence tournament. It's fun, you should try it. Keep up the good work :) ToastUltimatum 14:23, November 18, 2012 (UTC)
DVD Images
Edit
Hi Salwart, if you still have those promotional DVD's from the newspapers, could you get a high-quality image of Ripper, plus all the featherweights from the side events? Thanks so much. RA2; aka Resetti's Replicas. (My Talk) 15:40, November 29, 2012 (UTC)
Sure thing. I'm guessing you're after better quality versions of the images on the robot's pages. Some of them have good quality photos already though. StalwartUK (talk) 16:23, November 29, 2012 (UTC)

Yes indeed, that's what I'm after. You're right that some of them have good photos, but your DVD images are noticeably better than those from Youtube videos, which is why I'd love to have them as the main image. Could you get Rampage, DTK, Bernard, and Ripper? (the paint is almost completely scratched off in the HQ pic). Thanks again. R

A

2

;

aka Resetti's Replicas.

(

My Talk

) 16:35, November 30, 2012 (UTC)
Here is an award for your excellent work on the Episode Guide.
Congratulations. Christophee (talk) 20:17, December 7, 2012 (UTC)
I forgot to say, you can display this award on your user page if you so wish. Christophee (talk) 20:18, December 7, 2012 (UTC)

Well deserved, nice job on the article, as well as all the others you are drafting :) ToastUltimatum 20:22, December 7, 2012 (UTC)

Don't know what to say except thanks.

StalwartUK

(talk)

18:06, December 9, 2012 (UTC)
More excellent work on the Best of Robot Wars article. Keep this up and you'll definitely have another award coming your way. Christophee (talk) 12:41, December 12, 2012 (UTC)
2012 Winter Trivia Quiz
Edit
As you are a regular user of the wiki, I wish to inform you that the 2012 Winter edition of the Trivia Quiz to be held on chat will be on the 29th December at 3pm (British Time). Sorry for not giving you that much notice, but I've been busy with other commitments lately. If you need to refamiliarise yourself with the Quiz, just visit my blog here. Please contact me on my talk page to say if you can make it or not. Thanks and I hope you can make it. Datovidny (talk) 17:15, December 16, 2012 (UTC)
Your top 10 best battles
Edit
Hey Stalwart. As you may or may not know, I'm currently doing my own little private project for the Robot Wars wikia, which is the Top 10 best Robot Wars battles, according to the Wikia. I'd love as much contribution from members as possible, so if possible, I'd love to know which 10 battles are your all-time favourite. Thank you. CrashBash (talk) 13:32, December 31, 2012 (UTC)
Thanks for adding the table, I completely forgot about it RelicRaider (talk) 18:16, January 4, 2013 (UTC)
Metal Mayhem Credits
Edit
I've updated the credits to put an asterisk next to in-game typos, but I only ended up putting an asterisk next to 'Mentron'. If there's any more, please put an asterisk next to it. ToastUltimatum 14:44, January 26, 2013 (UTC)
Might be better to note it in the "Errors" section.

Stalwart

UK

14:48, January 26, 2013 (UTC)
Hmm, it could have a home there, but it might still come across as a typo of our own if we don't mention it in the same section. Perhaps that's just how I feel. ToastUltimatum 16:26, January 26, 2013 (UTC)

On second thought I went with your idea in the end. Just clarified it a little (they got the second part of their name wrong too).

Stalwart

UK

16:55, January 26, 2013 (UTC)
East Yorkshire
Edit
Thanks, I couldn't actually see it in the list, due to the "the" in the title. User:Datovidny (talk) 18:18, January 26, 2013 (UTC)
Juggerbot
Edit
Ah thanks for that, thought something was up with the image. User:MassiveDestruction49 23:40, February 6, 2013 (UTC)
Robot Wars: Grand Champions
Edit
Any ideas on how to integrate this info? Personally I would stick it on the end of the Series 4 article but if people want it on its own page... StalwartUK 00:11, March 1, 2013 (UTC)
I've suggested giving this its own article before on Talk:Robot Wars: The Fourth Wars, but the only response I got was a negative one. I still think this could have its own article, but I wouldn't object to having it on the Fourth Wars page if that's what people prefer. Christophee (talk) 12:39, March 1, 2013 (UTC)

I've (belatedly) added the info to the Fourth Wars page, with a few tweaks. I'm not sure if it's worthy enough to get its own page. Only thing I'm not sure on now is where the episode list should live.

Stalwart

UK

16:25, March 16, 2013 (UTC)
Do you think we should add the Grand Champions broadcast dates to each Fourth Wars episode page? Christophee (talk) 17:32, March 24, 2013 (UTC)
I'm not sure that would be appropiate. They weren't episodes made for this series, merely repackaged after the fact.

Stalwart

UK

18:28, March 24, 2013 (UTC)
BattleBots template
Edit
Thanks for the help on the templates for episodes on the BattleBots wiki. Sam (BAZINGA) 20:58, May 16, 2013 (UTC)