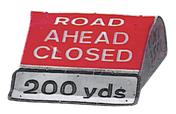 ATTENTION: Pre-air spoilers are strictly forbidden. Do not post any information on the brackets, results, competitor rosters, or any information on the upcoming reboot unless it originates from the BBC or an official news source. THIS INCLUDES ALL PAGES, EVEN TALK AND PERSONAL PAGES. Unauthorized leakage may put yourself or the Wiki at risk of legal action. Additionally, taking photographs at filming is strictly forbidden. Photographs from the event will be immediately deleted, and punished with a temporary suspension on the FIRST OFFENCE. The Robot Wars Wiki thanks you for your cooperation.
Welcome to the Robot Wars Wiki
the Robot Wars encyclopedia that anyone can edit. We are currently working on 1,583 articles.

These articles relate to the UK television game show Robot Wars, including the upcoming series, including pages on robots, presenters, battles, episodes and teams, as well as the Dutch, American and German counterparts. It also contains information on pages deemed relevant in terminology and the Robotic Combat sport.

This wiki only covers Robot Wars and as such does not provide detailed information or images from BattleBots, Robotica, The Robot Fighting League or other such competitions.



Featured Article
To submit suggestions for future Featured Articles, Videos and Polls, see Robot Wars Wiki - Main Page/Featured Content
Storm Force was a three-wheeled silver barrel shaped robot that singularly competed in Series 5 of Robot Wars. The robot featured a powerful flipper capable of lifting a small car, and a sharp axe capable of chopping bricks in half. It was similar in design, shape and weaponry to the original Mini Morg. However, these impressive weapons were not seen as it was defeated in its only battle of Series 5 by reigning champion Chaos 2. After Robot Wars ended, it was sold to Team Roaming Robots, then wiki user Liam Bryant of Team Bud.
(more...)
Did you know...
...that Diotoir's name was chosen via a radio competition in Ireland?
...that Peter Redmond of Team Nemesis held the world record for fastest Rubik's Cube Solved by Robot?
...that Team Cold Fusion fought 5 out of the 6 UK champions, also fought Team Typhoon in Techno Games, making them the only team to fight all six UK champions?
Notice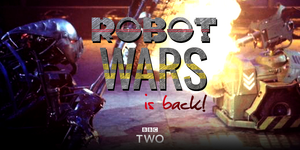 Yes, that's right, Robot Wars is coming back to TV! The new series has been filmed and will soon be on BBC Two. It's time to get excited!
Featured Video

Poll
What are you looking forward too most about the new 2016 Series of Robot Wars?
Helping out
To write a new article, just enter the title in the box below.
Not sure where to start?
Adding content
Talk and more...
Check out the community portal to see what the community is working on, to give feedback or just to say hi.