Robot Wars Wiki:About
Talk

0
1,514pages on
this wiki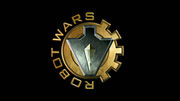 This page is used to tell visitors all about the Robot Wars Wiki.
Robot Wars Wiki was founded by Christophee, a user of Wikipedia. After doing a good amount of back-breaking labour himself, he was joined by a small amount of users, including CBFan. Soon afterward, Toon Ganondorf arrived and joined CBFan and Christophee in writing articles on the Semi Finalists of Robot Wars.

The wikia is for the purpose of creating a full encyclopedia on Robot Wars. Pages will include information on every robot and every battle, as well as presenters, judges, hosts, technical consultants merchandise.
So what are you waiting for? Sign in and join the community!