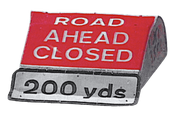 ATTENTION: Pre-air spoilers are strictly forbidden. Do not post any information on the content of Series 10 unless it originates from the BBC or an official news source. THIS INCLUDES ALL PAGES, EVEN TALK AND PERSONAL PAGES. Unauthorized leakage may put yourself or the Wiki at risk of legal action. Additionally, posting photographs taken at filming online is unpermissible. Photographs from the event will be immediately deleted, and punished with a temporary suspension on the FIRST OFFENCE. The Robot Wars Wiki thanks you for your cooperation.
Series 10 of Robot Wars is an upcoming series, filmed at the Glasgow arena in May 2017[1], and will feature only heavyweight robots. It is scheduled to air in October 2017[2], reportedly on the 22nd according to Dara Ó Briain[3].
The tenth series of Robot Wars was publicly revealed on March 6th 2017, the day after Episode 1 of Series 9 first aired. Applications for competing heavyweights opened on this day, initially with a deadline of 20 April 2017[4]. This deadline was brought forwards to 20 March 2017, and then pushed back again to 27 March following a series of rule changes.
The series was originally planned to include a Featherweight Championship, but on 21 March 2017, this was cancelled due to time constraints, with the intention of filming a featherweight contest after the main series had concluded filming[5].
The RAF revealed over Twitter that Robot Wars intends to air a "Services Special" in late 2017-early 2018[6], although it is unconfirmed if this is linked to Series 10.
On 12 April, tickets were made available for audience members. The filming took place across six days, suggesting another six-part series[7]. This also confirmed the return of Dara Ó Briain and Angela Scanlon.
On 6 June, online retailer Amazon opened pre-orders for the book Robot Wars: Build Your Own Robot as well as T-shirts, and stated in the product description that Series 10 would air in October 2017 to coincide with the book's release on October 2nd[8]. This airing window was further suggested by Dara Ó Briain in an article by The Guardian[9].
On 18 September, a tweet from Dara Ó Briain suggested that the series will air on October 22nd[10], although this has yet to be confirmed by the BBC.
Rule Changes
Edit
In response to the dominance of spinners, entanglement weapons have been legalised, as long as the robot's weapon is specifically built to tackle spinning weaponry - it cannot consist of low-tech devices such as a fishing net, cables or mesh. Legal entanglement devices cannot exceed 1m in length, nor can it attach the opponent to the competing robot.
The new walkerbot weight limit was increased to 145kg, to encourage the creation of more robots of this ilk, while the equivalent weight limit for heavyweight shufflebots was also increased slightly to 125kg.[11]
The standard weight limit for the proposed featherweight category was increased to 13.6kg - 1.6kg more than the previous limit. Shuffling featherweights could weigh 15.1kg, an increase from the standard 13.6kg limit, while walking featherweights could weigh 17.6kg.
Additional clauses were added for safety reasons, in that LED lights must be disabled upon the removal of the safety link, and that locking bars for flippers and spinners need to be possible to insert while the robot is in any position. The regulations for pneumatic weapons were also changed. The main isolation valve must now be attached to the bottle, and be easily accessible while the robot is inverted. Dump valves must be accessible by hand, and be located in one single location.
The producers of the show have stated that they would like to see robots apply with little-used weapons such as crushers and pneumatic spikes, or 'control-bots' in the vein of BattleBots competitor Complete Control.
With Dara Ó Briain and Angela Scanlon retaining their roles yet again, Series 10 marks the first time in the show's run that the main presenting duo has remained the same for three consecutive series (not including Extreme).
References
Edit
External Links
Edit
Ad blocker interference detected!
Wikia is a free-to-use site that makes money from advertising. We have a modified experience for viewers using ad blockers

Wikia is not accessible if you've made further modifications. Remove the custom ad blocker rule(s) and the page will load as expected.