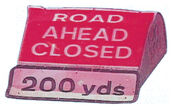 ATTENTION: Pre-air spoilers are strictly forbidden. Do not post any information on the brackets, results, competitor rosters, or any information on the upcoming reboot unless it originates from the BBC or an official news source. THIS INCLUDES ALL PAGES, EVEN TALK AND PERSONAL PAGES. Unauthorized leakage may put yourself or the Wiki at risk of legal action. Additionally, taking photographs at filming is strictly forbidden. Photographs from the event will be immediately deleted, and punished with a temporary suspension on the FIRST OFFENCE. The Robot Wars Wiki thanks you for your cooperation.
Welcome to the Robot Wars Wiki
the Robot Wars encyclopedia that anyone can edit. We are currently working on 1,577 articles.

These articles relate to the UK television game show Robot Wars, including the upcoming series, including pages on robots, presenters, battles, episodes and teams, as well as the Dutch, American and German counterparts. It also contains information on pages deemed relevant in terminology and the Robotic Combat sport.

This wiki only covers Robot Wars and as such does not provide detailed information or images from BattleBots, Robotica, The Robot Fighting League or other such competitions.



Featured Article
To submit suggestions for future Featured Articles, Videos and Polls, see Robot Wars Wiki - Main Page/Featured Content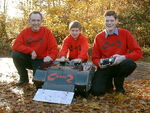 Team Chaos (informally known in Series 1 as The Village Idiots) was a long-standing team that entered every UK series except 7, including both Extremes. The team entered three robots, Robot The Bruce in Series 1, which reached the Grand Final, Chaos in Series 2, and their most succesful entry Chaos 2 in Series 3-6, winning Series 3 and 4, reaching the second round of the Semi-Finals in Series 5, but only the Heat Final of Series 6.
(more...)
Did you know...
...that Rex Garrod of Team Cassius designed and built the radio-controlled model car for the eponymous children's television series Brum?
...that The Parthian Shot successfully qualified for two consecutive Wars, but never competed due to technical problems?
...that Steg-O-Saw-Us is the only reserve robot to have progressed past the Heat Final of a main competition, and along with V-Max is one of only two to have won a battle in the main competition at all? (Reserve Wheelosaurus made it to the Arena stage of Heat B of the Second Wars, but lost to Chaos.)
Notice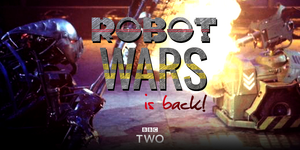 Yes, that's right, Robot Wars is coming back to TV! Filming for a new series on BBC Two has begun. It's time to get excited!
Featured Video
Poll
Which of the non-UK domestic champions was the best robot?
Helping out
To write a new article, just enter the title in the box below.
Not sure where to start?
Adding content
Talk and more...
Check out the community portal to see what the community is working on, to give feedback or just to say hi.