Hammers
Talk

4
1,514pages on
this wiki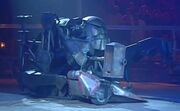 Hammers were a common but inefficient form of overhead weapon. The pioneer of this weapon was Skarab.
Definition
Edit
Hammers come in a range of forms, and are distinguished from axes in that they are usually blunt with the intention of causing internal damage, instead of puncturing the armour. Some teams add a blunt spike on the end of their hammer, like Thor, to focus more of the energy into one point on the opposing robot.
Advantages and Disadvantages
Edit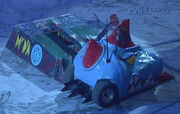 Advantages
Hammers are one of the most available weapons, with a robot only needing to have a common sledgehammer incorporated into the design.
Like other overhead weapons, they can be mounted alongside rear-hinged flipping arms and lifters. Hydra used this design to good effect in Series 6 and Extreme 2.
Disadvantages
It takes a large degree of force in order to cause damage on opponents. Only Mr. Psycho truly utilised a hammer as a destructive weapon, but it exceeded the weight limit sevenfold.
Hammers do not cause a great deal of visible damage, making it difficult for hammer-wielders to win judges' decisions.
Robots with hammers
Edit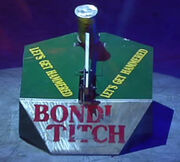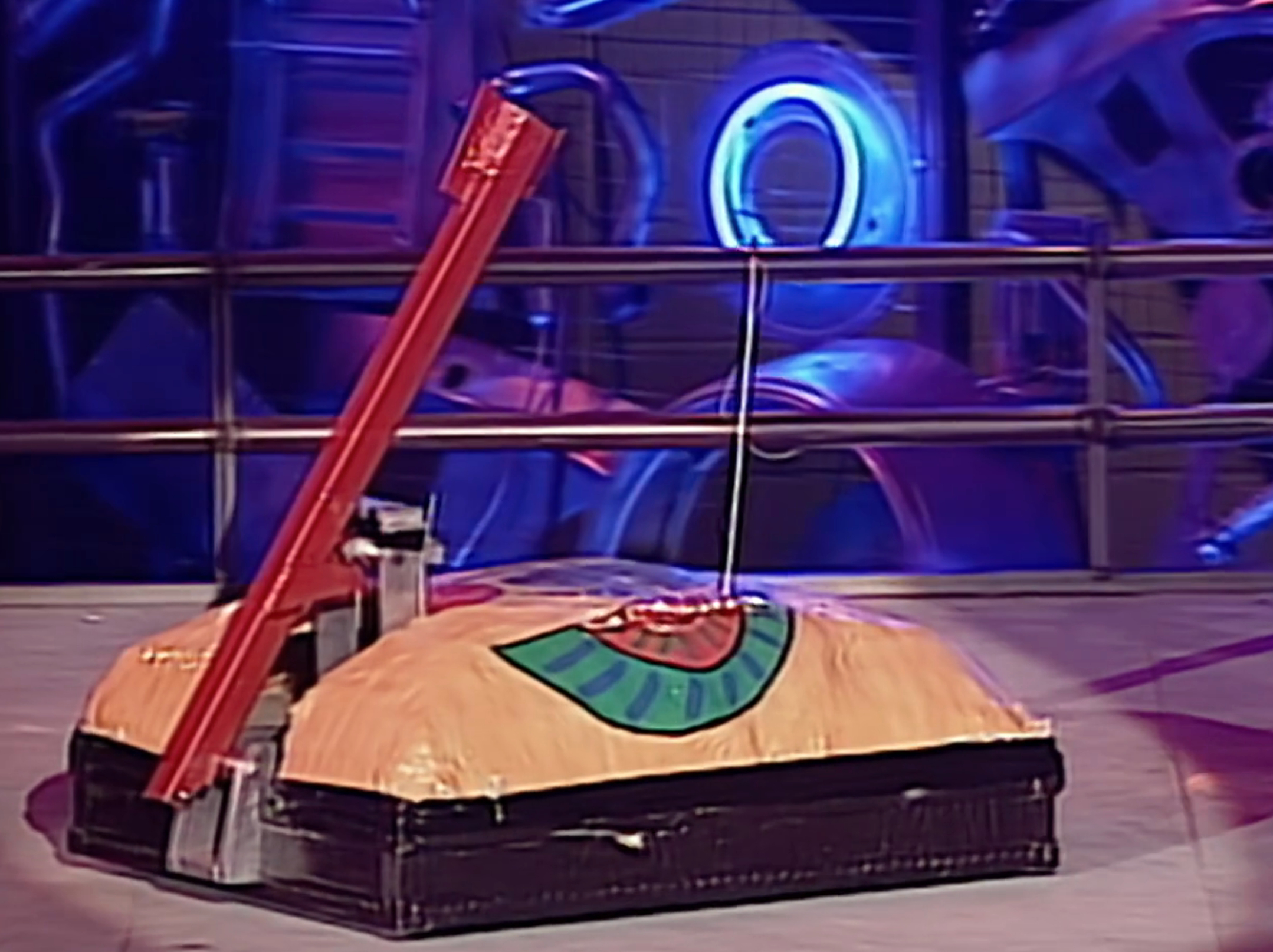 Robots are listed alphabetically. Robots that are not heavyweight are listed with a green background. House Robots are listed with a red background.
| Robot | Series Appearances with Hammers | Notes |
| --- | --- | --- |
| A-Kill | Series 6 | Was described as being able to "crush a strawberry" |
| Anorakaphobia | Series 3 | |
| Bondi-Titch | Extreme 2 | |
| Bunny Attack | US Season 2, Nickelodeon | Good battle record despite the weakness of its weapon. |
| Evil Weevil | Series 4 | The weapon was never seen in action |
| Hydra | Series 6-7, Extreme 2 | |
| Mr. Psycho | Series 6-7, Extreme 2 | |
| RT-81 | Extreme 2 | |
| Skarab | Series 1 | First robot to wield a hammer, but only used it in the Gauntlet and Semi-Final. |
| Thor | Series 6-7, Extreme 2 | |
| Thunderpants | Series 7 | Was capable of striking an opponent when inverted. Neither this feature or the robot itself were seen in action. |

This Robot Wars related article is a stub. You can help Robot Wars Wiki by expanding it.